Our Staff
Executive Director -Judith Kaulem Judith Kaulem is a seasoned development and social policy analyst who has more than fifteen years of experience.  In her capacity as Executive Director for the Poverty Reduction Forum Trust, Judith has worked extensively in the area of poverty, gender and human development research. Between 2004 and 2006 Judith was responsible for the coordination of the research towards the production of the Zimbabwe Human Development Report on Gender and HIV/AIDS. Judith Holds a Master of Education Degree in Adult Education from the University of Zimbabwe and several professional qualifications relevant for her present role and beyond. She possess key competencies in areas of Organizational strategy development and management, Social and economic Research Analysis, Project design and management, Leadership skills, Capacity building in policy advocacy, Institutional capacity assessment and development, Facilitating multi-stakeholder dialogues and negotiating partnerships, Design and implementation of training programmes, Gender analysis and mainstreaming and Participatory methodologies for community development ( PRAs).
Programmes Coordinator – Tafara Chiremba
Tafara Chiremba is an economist with 5 years of work experience in the civil society and university teaching.  He has worked for the University of Zimbabwe as a teaching assistant in the Economics Department before joining the Poverty Reduction Forum Trust.  Over the years that he has been working for the Poverty Reduction Forum Trust, Tafara has been mainly involved in social and economic research and policy analysis.  He has worked on several, rural   and urban poverty researches and policy reports   through   the participatory   Basic Needs Basket survey methodology being undertaken by the Poverty Reduction Forum Trust.  Tafara is a holder of both undergraduate and masters Degree in Economics from University of Zimbabwe. He has skills in designing poverty and policy research methodologies, policy analysis and report writing, project monitoring and evaluation. He is primarily interested in national budget monitoring, agricultural Transformation and rural development policy issues.
Finance and Administration Officer – Tawanda Nyamutumbu
Tawanda Nyamutumbu is the Finance & Administration Officer and possesses several years of experience within both the private and non- governmental organizations. He holds an advanced bookkeeping diploma awarded by City & Guilds of London and various financial management certificates. He is currently undertaking studies with the Association of Chartered Certified Accountants (ACCA).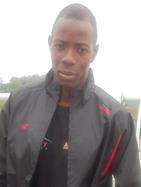 Program Officer – Nyasha Nyatondo
Nyasha Nyatondo holds a Bachelor of Social Science Honors Degree in Local Governance Studies from Midlands State University.  He also holds an Executive Certificate in Programme and Project Monitoring and Evaluation from the University of Zimbabwe.   He posses two years experience in government with Ministry of Local Government and development sector.  He is responsible for local governance research and policy work of the Poverty Reduction Forum Trust. He has also acquired certificates on Impact Knowledge Training from Junior Chambers International (JCI), Possibility Oriented Living (Map For Life) and Ethics and Transparency, both from the Building Opportunities On Student Talent Fellowship (BOOST Fellowship).